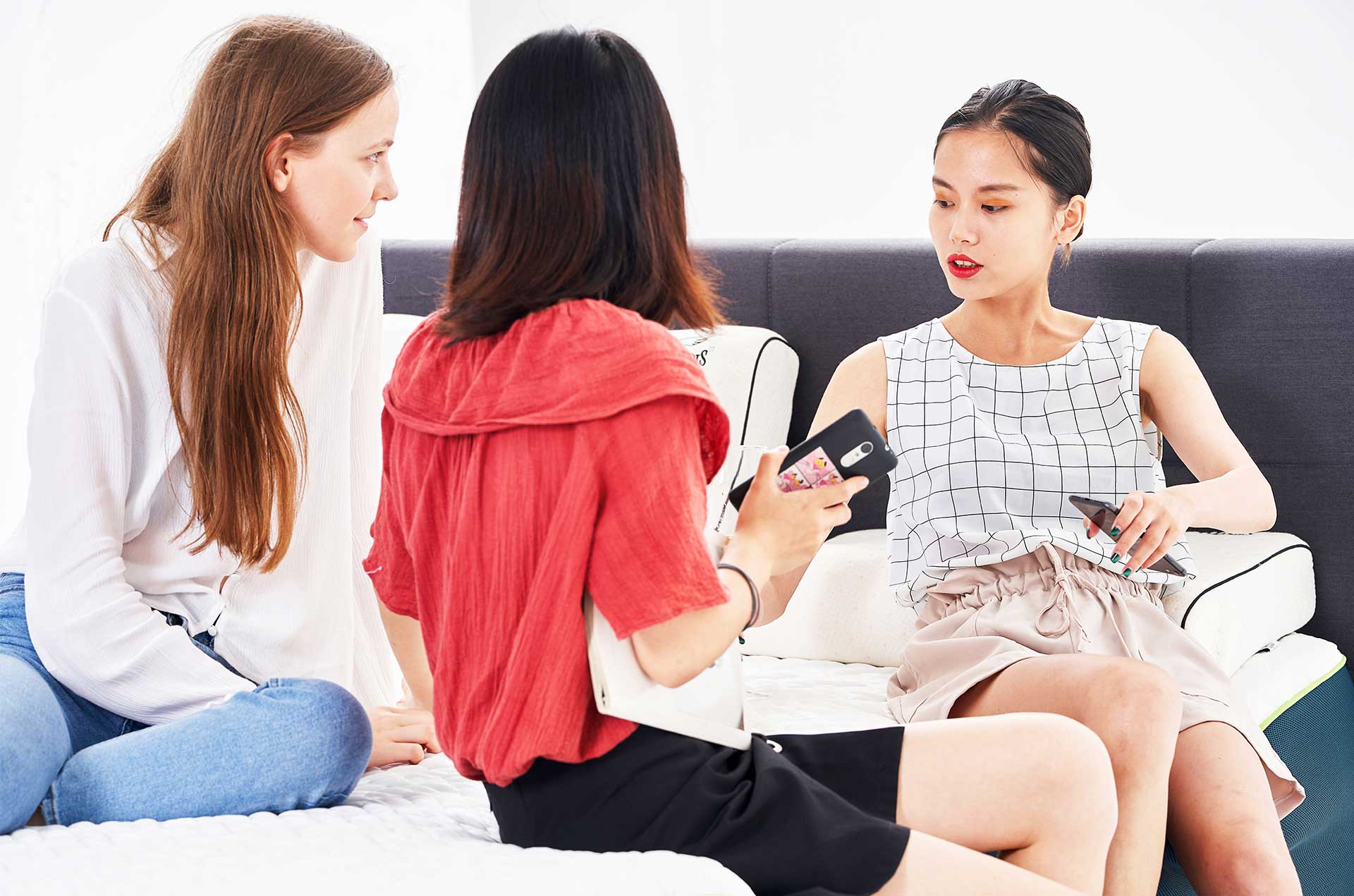 Contact Acesleep Customer Service
We're here to provide a worldwide customer service and share Acesleep stories with you.
Welcome to Acesleep Customer Service Center! We always get ready to answer your questions, solve your issues, share your Acesleep stories or even just talk to you. We take your sleep seriously. Please feel free to chat with us on line or by email. We can't wait to hear from you.

Acesleep Mattress @ JLM International LLC

16851 Knott Ave. La Mirada CA 90638

support@acesleeps.com
Popular Questions
I want to know more about Acesleep Mattress.
We aim to make the most comfortable mattress at the best price, then here is the Acesleep mattress. Acesleep mattress has excellent performance in softness, support, breathability and durability. 120 nights in home trial, 15 year limited warranty and free shipping and return guarantee you a free-risk mattress shopping experience.
How does 120-night trial work?
From the date you purchase the Acesleep mattress, the 120-night trial policy comes to effect. You can try the Acesleep mattress at home for 120 nights to figure out if it is right for you. If Acesleep is not your ideal mattress, We'll remove the mattress from your home and either donate it to a local charity or have it recycled. Either way, your original form of payment will be refunded 100 percent. Please note that with financed orders, interest paid is not refunded. Fewer than 3% of Acesleep sleepers return their mattress.
What setup do you recommend for Acesleep mattress?
The type of support that sits under Acesleep mattress is just as important as the different layers of foam. It can ultimately affect the lifespan and performance of the mattress. It should be put upon a firm and stable platform, such as box spring, flat floor or our adjustable frame. The general rule of thumb is the firmer, the flatter, the better.
When can I expect to receive my mattress?
Once you've placed your order, your original Acesleep Mattress will arrive in about 2-5 days. We ship via UPS. Upon shipping, we'll send you an email with your tracking information so you can stay up to date on your shipment. We recommend keeping an eye on your spam folder as well as your inbox since a lot of business emails are directed there automatically!
Don't I need to try Acesleep mattress before I buy it?
We understand your concerns about it. Instead of 20 minutes tests at a retail store, we provide 120-night free-risk in home trial. You can try Acesleep mattress in the comfort of your own home to determine if it is perfect for you.
How do I return my Acesleep mattress?
We have few returns, but if it happens, we make it simple as much as possible. Just contact our customer service team, we'll work with you to arrange a pickup through a local charity or recycling partner and refund you in full.